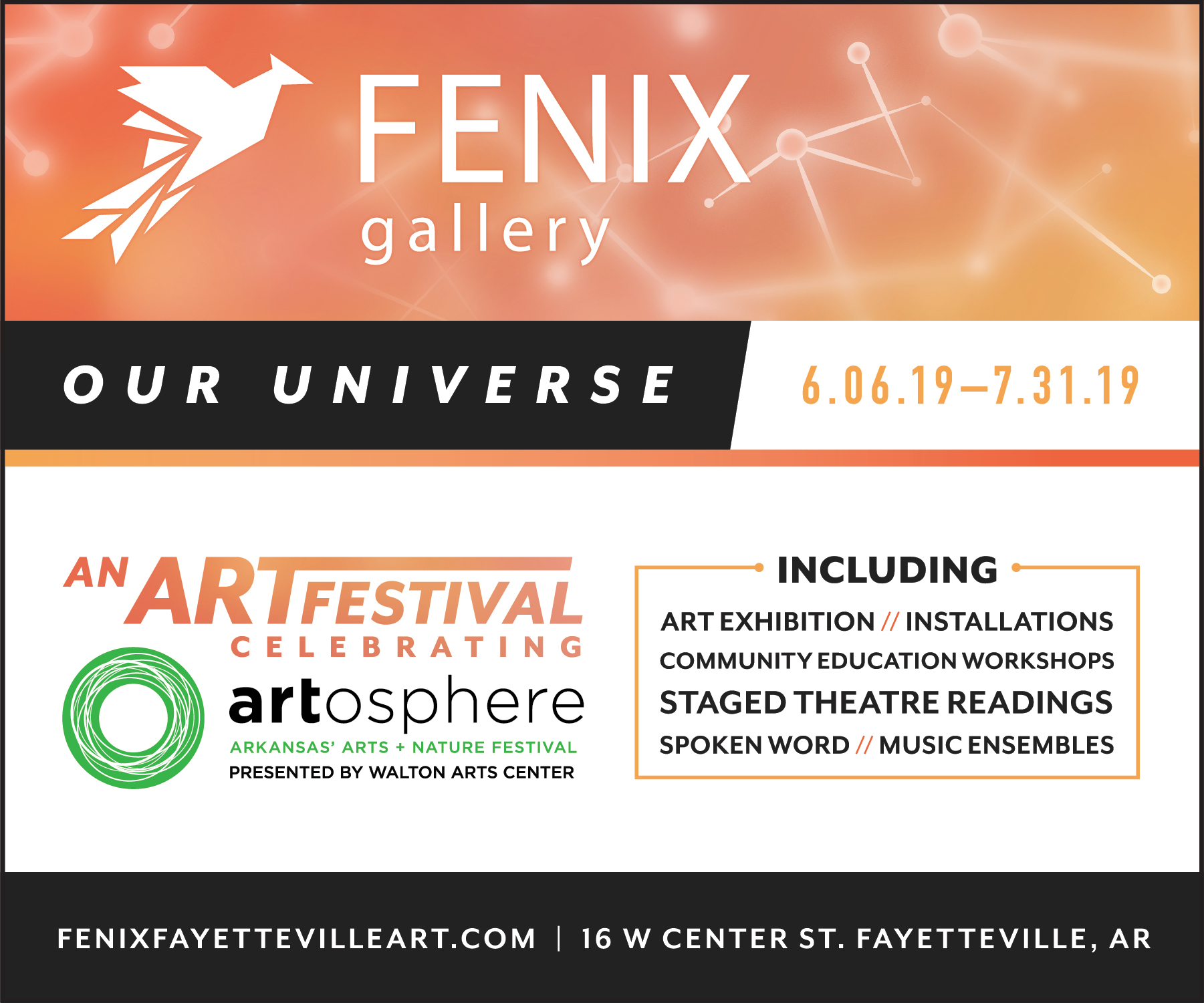 The Fenix Fayetteville artist cooperative is proud to present OUR UNIVERSE, an array of artistic responses to this year's @Walton Arts Center Artosphere Festival theme of SPACE. Throughout June and July, Fenix will offer the public a gallery exhibition and installations, educational workshops, staged readings, spoken word and musical performances in celebration of OUR UNIVERSE.
July 24 - August 14th, 2019
Class: Adult Clay Club
Adult Clay Club will be an opportunity to begin or develop your knowledge of ceramics with others in a fun, laid back setting. You will experience the entire process of creating your own unique pieces of pottery through hand building, wheel throwing, and glazing. We will meet once a week for 4 weeks to facilitate this experience, and you will get to keep at least 3 clay creations to take home. The Adult Clay Club is appropriate for those age 18 and above. The 1st and 4th class will be held at Fenix Gallery and 2nd and 3rd will be held at the Art Experience.
All sessions held Wednesdays 6:00 to 8:00 pm
July 24th at Fenix; July 31st at Art Experience; August 7th at Art Experience; August 14th at Fenix
$90 for four weeks
Instructor: Rachel Tebbetts
Image: Rachel Tebbetts, Sacred Things, Stoneware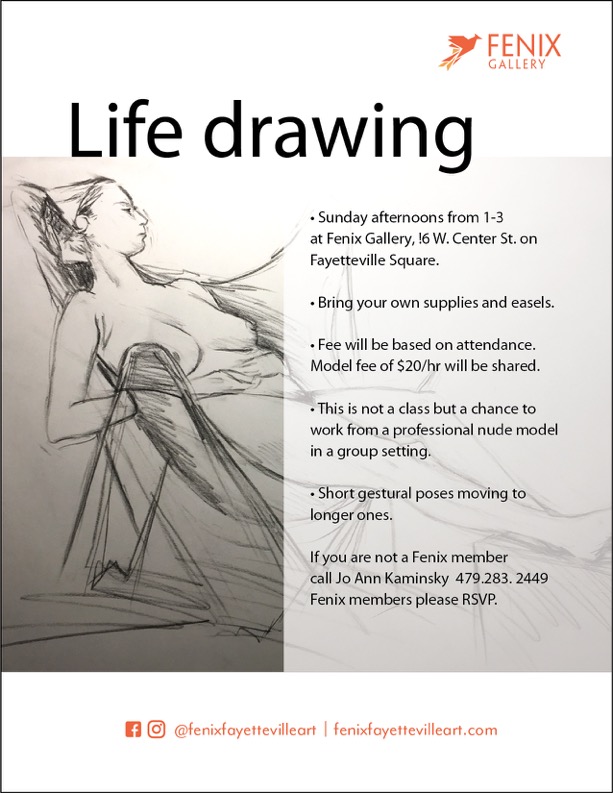 Figure Drawing
Join Fenix artists Sunday afternoons from 1 to 3 p.m. at the Fenix Gallery, as we draw from a professional model in a group setting. Bring your own supplies and easel, model fee will be split based on attendance. We will begin with short gestural poses moving to longer ones.
If you are interested in attending, please contact us by email. Fenix members may RSVP by contacting Jo Ann Kaminsky.
Every Sunday from 1 to 3 p.m. in the gallery.